An evening of misdirection includes a couple short movies and a show by illusionist Dan Jaspersen. Ticket price includes a coupon for one beverage. Click here to purchase tickets.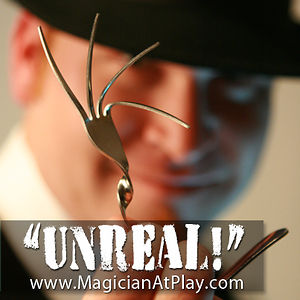 "Pepper" - TRT 10minutes - USA GA - Producer Stephanie Shadden - Two crooks find themselves in line to grab a big payoff and work up a plan to pull off an easy crime with high stakes. Things get complicated when an extra player enters the picture.
"Loaded" TRT 5minutes - USA CO - Producer Bob Larue - A magician has a bad day.
Beyond Reason: Tapping Human Potential - Can a thought be planted in another person's mind? Can cutting off one sense enhance another? Beyond Reason: Tapping the Human Potential is a bold journey into the mind that aims to explore the answers to these questions and more. Accomplished magician and mentalist Daniel Jaspersen drags you down the rabbit hole, inviting you into a world where thoughts are not safe, minds are open books and the impossible occurs before your eyes.